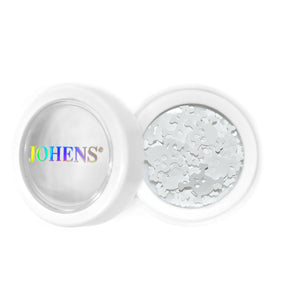 JOHENS®
Skull & crossbones - White
Sale price Price $3.25 Regular price
Halloween!

Easy to apply on natural or artificial nails.
Apply each one separately.
This is a high-quality sequin, and made by PET with cosmetic grade films. Cosmetic grade and solvent resistant.
Size: 10 x 8mm
Color: white
1x in 2g (by volume) Johens jar / approx.: 0.40g
With Johens quality control seal.