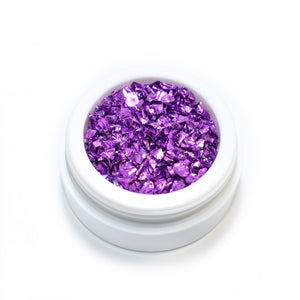 JOHENS®
Metal Fragments - Purple
Sale price Price $4.50 Regular price
Irregular metal fragments with chrome effect.
Add beautiful metal fragments on your nails!

These metal fragments pieces can be adhered to your nails with gel or acrylic for long term wear, or clear top coat if you only want to wear it for a short while. Easy to apply on natural or artificial nails.

It makes your nails look exceptional.

Apply each one separately.

(Please note that each metal fragment is unique in shape and coloration, the pieces you receive will not have the exact appearance as display photo.)

Color: Purple

1x in 2g (by volume) Johens jar / approx.: 2.5g/jar

Each jar contains roughly 2.5 grams of 1mm - 4mm sized pieces.


With Johens quality control seal.