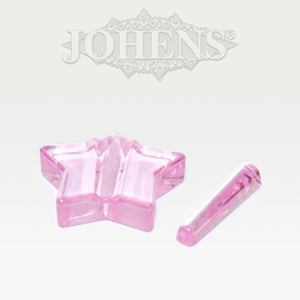 JOHENS®
Japanese Nail Charm Shaper/Bender ~ Pink (Star)
Sale price Price $5.65 Regular price
This nail art shaper tool will be your best friend when it comes to 3D nail art charms and stickers.
Use this shaper to shape the charm to fit the natural curve of the nail bed so the sides of the charm aren't sticking up!
Created for the nail professional to provide ease of use.
Allows clients to wear their nail art longer with no worries of lifting.

Plastic material with Pink Star shape
38mm L x 36mm W x 9mm thick