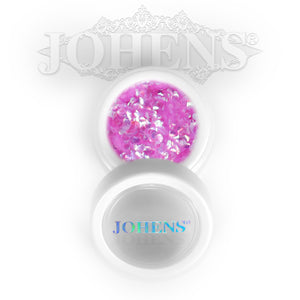 JOHENS®
Fish Scales #2
Sale price Price $3.90 Regular price
This sequin of nail art is very fashionable and easy to use.
Easy to apply on natural or artificial nails.
It makes your nails looks elegant and very special.
Apply each one separately.
Fish scales sequin is a beautiful blend of iridescent pieces. They are super-super shiny, 1.5 x 1.5 mm hexagon shaped sequins.  You can use it piece by piece in to wet gel polish.  It sparkles like diamonds in the sky… 
With this beautiful color combination, it's sure to leave your clients breathless! I've never seen anything like it.
This is a high-quality sequin, and made by PET with cosmetic grade films. Cosmetic grade and solvent resistant.
Size: 1.5 x 1.5mm
Color: Pink AB
1x in 2g (by volume) Johens jar / approx.: 0.80g
With Johens quality control seal