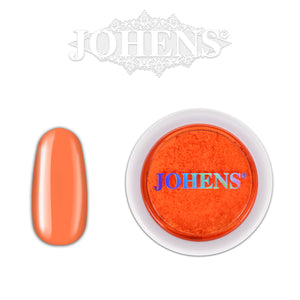 JOHENS®
Electric Neon #07
Sale price Price $7.00 Regular price
Electric Neon pigment – Neon Orange

The new Johens® Electric Neon pigments are available in 10 different colors, which are selected to be perfectly combined with each other.
They have a multi functional use for decoration, ombre and smokey effect.
Ideal for creating the popular horizontal color gradient.
Work them into a sticky surface with a larger brush.
Vivid and strong colors. 10 super intensive shades.
They are pure pigments, and made from the only FDA approved pigment. Safe for you, and safe for your clients!

Size: 1x in 2g (by volume) Johens jar / approx.: 1g 

With Johens quality control seal.

Professional use only, avoid contact with eyes.
Store in a cool place away from the sun. 

Please note, due to differences in monitors/displays, pictures can vary in color.