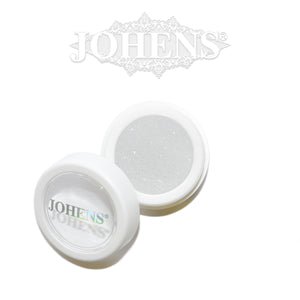 JOHENS®
Crystal Dust
Sale price Price $5.75 Regular price
Crystal Dust is an extra fine sand like mineral powder for create special textured effect on your nail art.

Application:
Create your design with gel and pour on the uncured gel a small amount of crystal dust. (perfectly cure through with Colour It! gel polishes)
Than take it in to the lamp and let cure together.
Remove the excess dust with dust brush from the nail surface.
Crystal dust is the best to create unique textured masterpieces.
Color: clear with brill 
Crystal Dust is in the Johens standard 2g (by volume) jar / approx. 2 g
Made in USA
With Johens quality control seal.