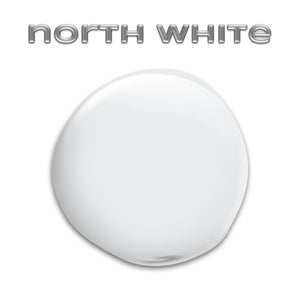 JOHENS®
Cool Fusion Gel - North White
Sale price Price $24.00 Regular price
North White ( EXTREME white , Full cover)
Revolutionary Product !!!
New generation, non-heating, dense Soak Off Builder product, which can be shaped perfectly and filed easily. At sculpting the controllability of the gel and the durability of forming of the out newest developed formula characterizes it. After curing, the flexibility of gels is combined with the strength of as acrylic. 
The brand new In Jar package provides clean working conditions. (Comes in a jar for easy and waste-free portioning with a spatula – you can take the exact amount you need, and no gel is wasted.) Accurate dosing: a sufficient amount of material is applied to the nail without loss of material.
The sculpting is faster with it, compared to the gel and acrylic. No need for base gel (for difficult nails using Supreme Bond is recommended).
Only use it as is, don't need liquid (monomer) and has no unpleasant smell.
For application use Cool Fusion Forming Fluid to avoid the material stick to brush.
Perfect Tip: Due to its thick texture the gel stays firmly on the nails without flowing in to side – no need to cure under lamp finger by finger. 
Benefits:
Applied in a one step or few steps like acryl techniques
Easy to shape, for an indefinite time
Excellent adhesion even without a base layer
Easy to file, just like gels
Offers easy colour gradients
The lightness of gel nails combined with the steadiness of the acrylic nails
Suitable for the strengthening of natural nails, building artificial nails and tips
Soak Off material 
JOHENS Cool Fusion Gel is available in the 13 most popular French and Nude colors:  
-North White ( EXTREME white , Full cover)
-Sweet Pink (Transparent)
-Diamond Clear (Transparent)
-Nude Camouflage (Full cover)
-Ivory ( Full cover)
-Born to Be Fabulous ( Full cover )
-Mauve ( Semi sheer)
-Milky Pink (Full cover)
-Dark Pink ( Transparent)
-Romance (Full cover)
-Rosé (Full cover)
-Liberté (Full cover)
-Écru (Full cover)
18g / 0.63oz in jar
Cure time in UV lamp 3-4 mins, in LED: 1-2 mins.
With Johens quality control seal.