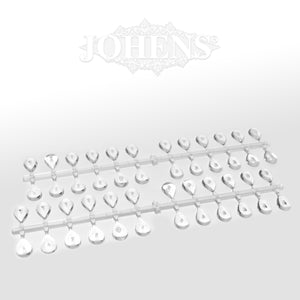 JOHENS®
Color swatch drops
Sale price Price $4.95 Regular price
48 pcs Color swatch drops are stick on the bottles or display stand directly and more.

Perfect to use for displaying gel polish, nail polish and more application.
Can be used as practice chart for beginners to engraving and painting.
Suitable for professional nails salon, and home use, nail practice or other color display etc.
Specification:
Material: Clear plastic
Size: 17 mm x 12 mm