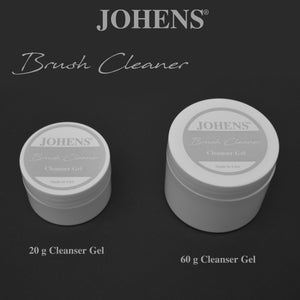 JOHENS®
Brush Cleaner ~ Cleanser Gel
Sale price Price $12.00 Regular price
NEW Brush Cleaner Gel in 20g and 60g sizes in jar
Essential material for all professional Nail Artist !!!
Thanks for the special formula, this amazing cleaner will make so easy the procedure of color change on the brushes hair.
Use always when you want cleaning out the gels from your brush.
This gel is not formulated for use on natural nail plate.
Avoid to contact whit UV light because UV curable material.
Professional use only!

SCROLL DOWN AND CHOOSE THE BEST SIZE FOR YOU! 20 g or 60 g