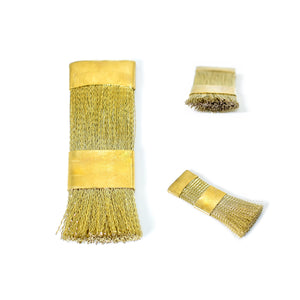 JOHENS®
Bit Cleaner Brush
Sale price Price $7.50 Regular price
JOHENS® copper wire nail drill bit cleaner brush is excellent tool to get rid of excess dust that builds up on the nail drill bits.

Easy To Clean and Disinfect – Simply disinfect the brush with medicinal alcohol or disinfectant. It's so easy, efficient and time-saving.

- Very Convenient and Effective to clean the nail drill bit.
- Made by high-grade copper material, durable to use.
- It can clean the place which is uneasy to clean.
- The length of the brush can be adjusted.
- Suitable for professional salon use. 
- Length: 6cm / 2.36"
- Width: 2cm / 0.78"
With Johens quality control seal.