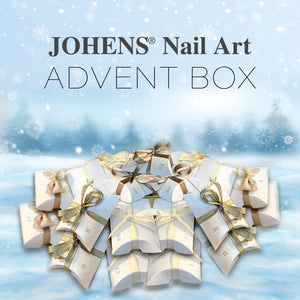 Johens®
Johens® Nail Art Advent Box (24 Days of Christmas Nail Art Advent Calendar)
Sale price Price $79.00 Regular price
Johens® Nail Art Advent Box (24 Days of Christmas Nail Art Advent Calendar)
What it is: A 24-piece collection of top nail art decoration: Charms, Studs, Swarovski® crystals, metal frames and special editions.

What Else You Need to Know:
- Enjoy 24 days of peace, love, and creativity with this special-edition advent calendar.
- This calendar features seasonal, limited-edition products. 
- These products never sold on the webshop before! NEW ARRIVALS!
- $79.00 ($145.00 value)
- Package contains: 24 x white box with Johens® Nail Art surprise

Merry Christmas!